Lehi Police Department honors fallen officer with new badges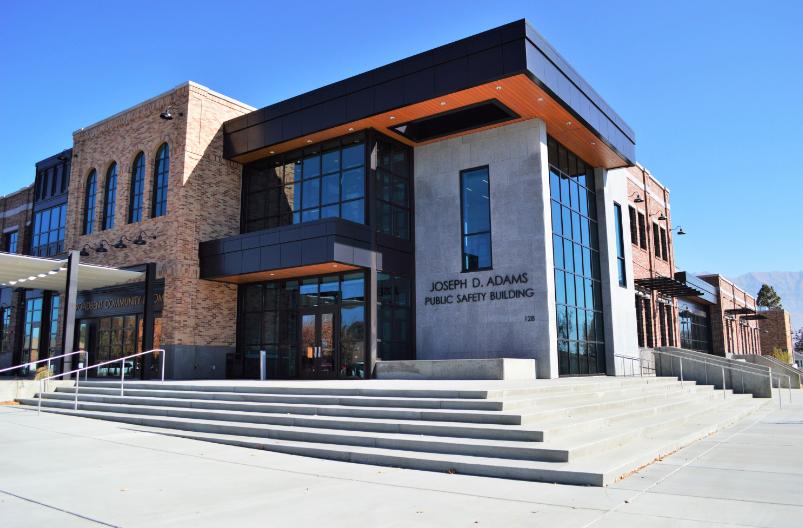 On Aug. 3, 2001, Sergeant Joseph Adams was shot during a traffic stop of a DUI suspect in Lehi, and he died a day later. This year marks the 20th anniversary of Adams' death. Although there are only six officers left in the Lehi Police Department who knew Sgt. Adams, he is remembered and revered as the only police officer in Lehi to be killed in the line of duty. There is a memorial to Adams on State Street, and the new Public Safety building bears his name. Now the Lehi Police Department will have Adams' name closer to their hearts in 2021 with a special badge.
"It doesn't happen very often that we change the look of the badge; it's really up to the chief," said Lieutenant Kenny Rose, who served with Sgt. Adams in 2001. Lehi Police Chief Darren Paul decided it was a good time to make a change and commemorate the 20-year anniversary of Adams' death. Rose remembers getting new badges during the 2002 Winter Olympics and for the sesquicentennial of the statehood of Utah in 1997.
Lehi police will wear the commemorative badge only in 2021. It features the date Adams died, Aug. 4, 2001, and his initials with a red rose.
"Joe is always there. I love that Lehi hasn't forgotten his sacrifice to the city. The biggest tragedy would be to forget him," said Lt. Rose. "Some of our new officers didn't know about Joe. It was a young officer just like them whose life was taken." Sgt. Adams was only 26, with a wife and a baby son, when he was killed.