Utah's Largest Indoor Climbing Gym Calls Lehi Home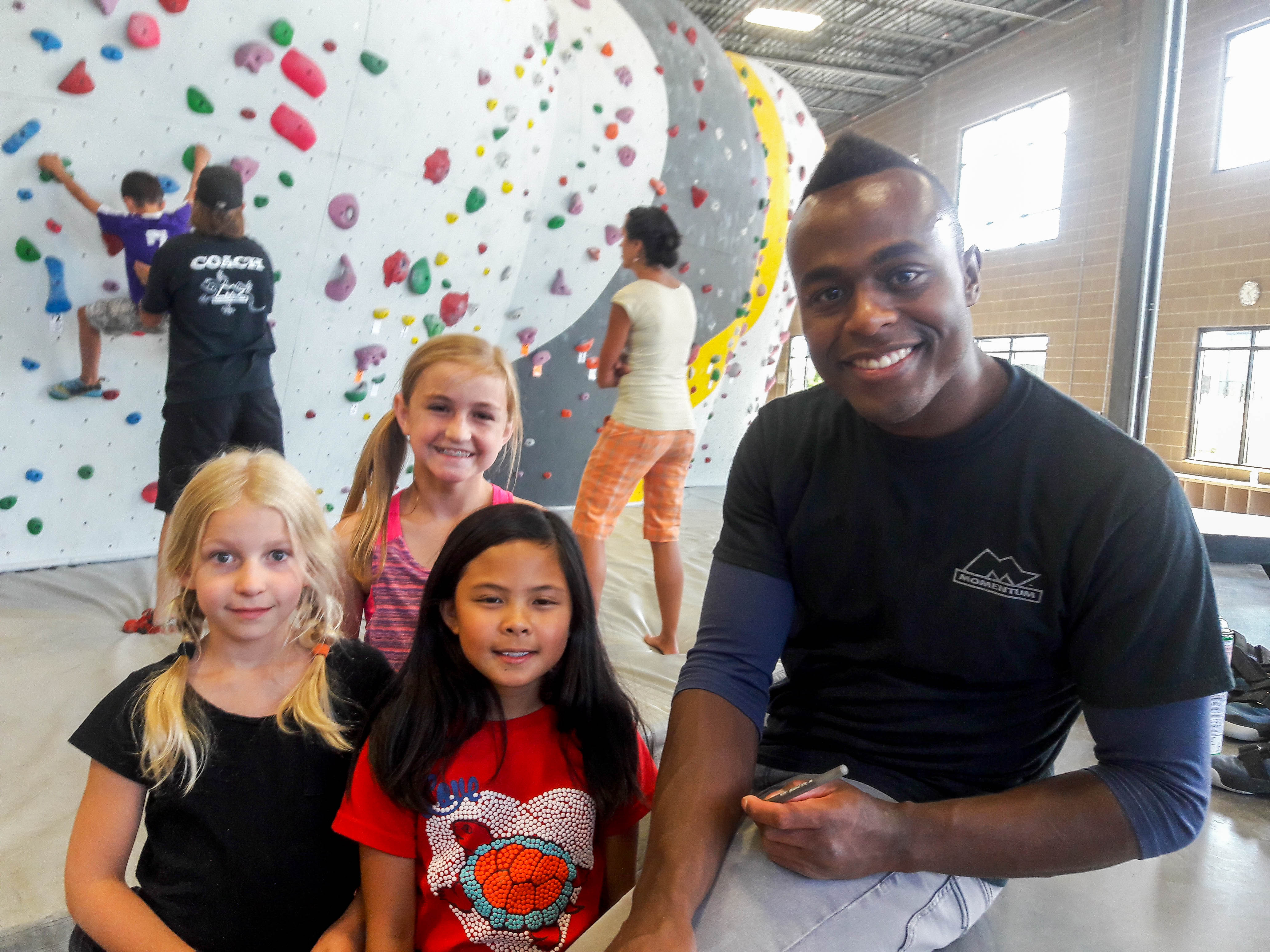 Walking in to Momentum Climbing Gym is a little like opening a Dr. Seuss book with the massive, uniquely shaped "Top Out'' Boulder and geometrically shaped high walls, each dotted with multi-colored hand and foot holds.
Children and adults were "spidering" their way up and down the climbing structures. My own two grandchildren were there taking part in their very first climbing class.
With three locations in Millcreek, Sandy and Lehi, Momentum in Lehi is the only "bouldering" facility of the three. Bouldering is a style of climbing where the climber does not use a harness or rope for safety because the routes are below 25 feet in height; a crash pad is often used underneath the climber.
Touted as "Utah's largest bouldering gym," it is just what the name suggests; A large gym for simulated rock climbing. With the varied shapes of climbing walls and a large boulder, it simulates the experience of climbing actual rocks. Bouldering technique and skills learned at Momentum are transferrable to outdoor rock climbing.
Momentum offers classes to patrons wanting to learn the sport of climbing and provides recreational climbing for those already skilled and wanting practice or just to go for a climb.
Climbing classes are geared to meet the needs of everyone, from beginning classes for children and adults, to more advanced classes for men or women. Climbing competitions are also held. Kids can start learning to climb as early as age 4 and classes are grouped by age. The gym is currently offering weekly 5 day climbing camps for kids through the summer months.
If summer doldrums have set in and you're looking to try something new, or perhaps you have a child who enjoys individual sports over team sports or need to cure a case of cabin fever during the winter months, climbing could be just the thing for you.
Momentum has a website providing specific details about their programs. The gym is located at 401 South 850 East, Lehi. Open 6 a.m.-10 a.m.  http://www.momentumclimbing.com.